As one of Australia's largest super funds, our primary purpose is to deliver the best possible returns to our members. To achieve this, it's important to consider potential risks to our investment portfolios and do all we can to mitigate these risks.
By taking climate change into consideration in our investment decisions, our focus is driving better outcomes for members by delivering long-term returns to members, and a positive impact on the community.
Aware Super considers climate change to be a key risk to achieving long-term sustainable returns. We were one of the first Australian super funds to develop a systematic plan in 2016 that strategically responds to the risks and opportunities associated with climate change.
 
Climate change portfolio transition plan
Get your member summary
What we have done so far
In 2015, Aware Super approved its first Climate Change Adaptation Plan. This plan outlined a series of proposals and recommendations that would help build resilience in our investment portfolio, with the broader aim of tackling the increasing impacts of climate change.
Read our Climate Change Adaptation Plan
Climate Change Portfolio Transition Plan
Read the full Plan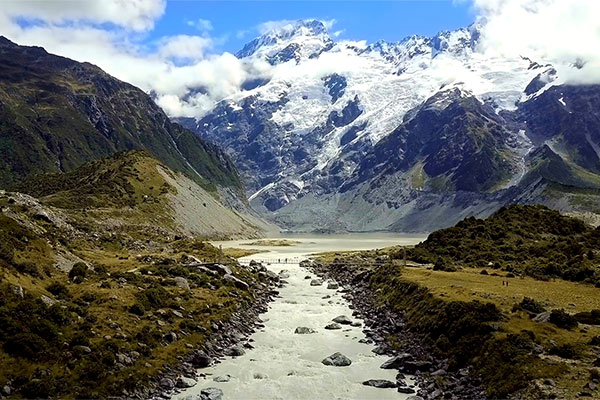 What are we doing to address climate change?
The issue of climate change requires urgent global attention and action. At Aware Super we understand our response to a changing climate needs to be agile to meet a wide range of potential impacts on our investment portfolio and the world at large.
We will seek to transition our investment portfolio towards carbon neutrality, which means achieving net zero emissions by 2050.
As a result, there has been significant research and work undertaken on establishing an updated plan to help us better tackle the large, systemic and structural changes that limiting temperature rises and climate change will require.
Our new plan, the Climate Change Portfolio Transition Plan (Transition Plan) is a framework of recommendations and targets that will focus our efforts on:
developing a decarbonisation pathway for our investment portfolio,
transitioning our portfolio to lower climate change risk in our investments and, where required, helping those investments adapt to a changing climate. For example, working with our agricultural investments to help them adapt their practices to a warming and changing climate,
proactively investing to capture opportunities in energy-efficient investments, that will emerge as we move towards a decarbonised economy, and
lowering risk through actively managing and engaging with portfolio investments on their climate change transition pathway.
A key highlight of the Transition Plan is that we actively contribute to an economy wide 45% reduction in emissions by 2030.