Aware Super works with employers in three distinct ways – providing value for your business and employees.
Aware Super – good for your business
With dedicated priority support and simple technology, we make super simpler for employers – so your teams can focus on your core business, helping you to succeed.
Unique super support

A dedicated team of employer specialists provide priority service for superannuation administration queries
The team are trained to provide answers to a range of topics quickly and easily
Technology that simplifies super administration
Free clearing house and Single Touch Payroll services simplifies administration, helps to reduce errors and improve data quality and reporting
Online resources and educational materials
Assists new starters and employees with understanding superannuation related subjects
Super Oracle
Extensive 24/7 online resource for employers that provides answers to a range of superannuation questions
Dedicated education team
Providing high-quality educational programs across a broad range of financial topics
Aware Super – good for your employees
Employees can have more confidence in their retirement, with competitive fees and proven investment performance. Our workplace programs can add to your talent retention advantage.
We're and industry fund run to benefit our members

We return all profits to members, not shareholders. Every decision we make is to maximise member value.
We deliver strong, long-term returns
Our High Growth option delivered an average 10 year return of 10.62% p.a to 31 March 2022*
An award winning fund:
In 2022, we have been awarded:
Canstar 2022 Outstanding Value Award

Money Magazine's "The Best of the Best" -
2022 Innovation and Investment Leader
2021 Best Super Fund and 2021 Best Moderate Super Product
SuperRatings 2022 Platinum MySuper, 2022 Platinum MyChoice Super, 7 yr Platinum performance 2015-2022, 15 yr platinum performance 2007-2022, 2022 Platinum Pension, 15 yr platinum performance 2007-2022

Rainmaker 2022 AAA Quality Assessment rating

Chant West 2022 annual ratings

5 Apples super rating

5 Apples pension rating
Lifetime Learning Philosophy
Our experts can deliver quality, tailored education, guidance and advice – online, by phone or face-to-face in the workplace and from over 19 locations. This tangible employee benefit can help you recruit and retain top talent.
*SuperRatings Fund Crediting Rate Survey 31 March 2022 (Default Options Index - approximately 204 options). Returns are net of investment fees, tax and implicit asset-based administration fees. Investment returns are not guaranteed. Past performance is not an indicator of future performance.
Aware Super – good for the future
As a global leader in responsible investing, we're making a positive impact for our members and communities.
Aware Super is a fund that takes a Do well, Do good approach to investing - This includes investing responsibly for the benefit of our members and their wider communities.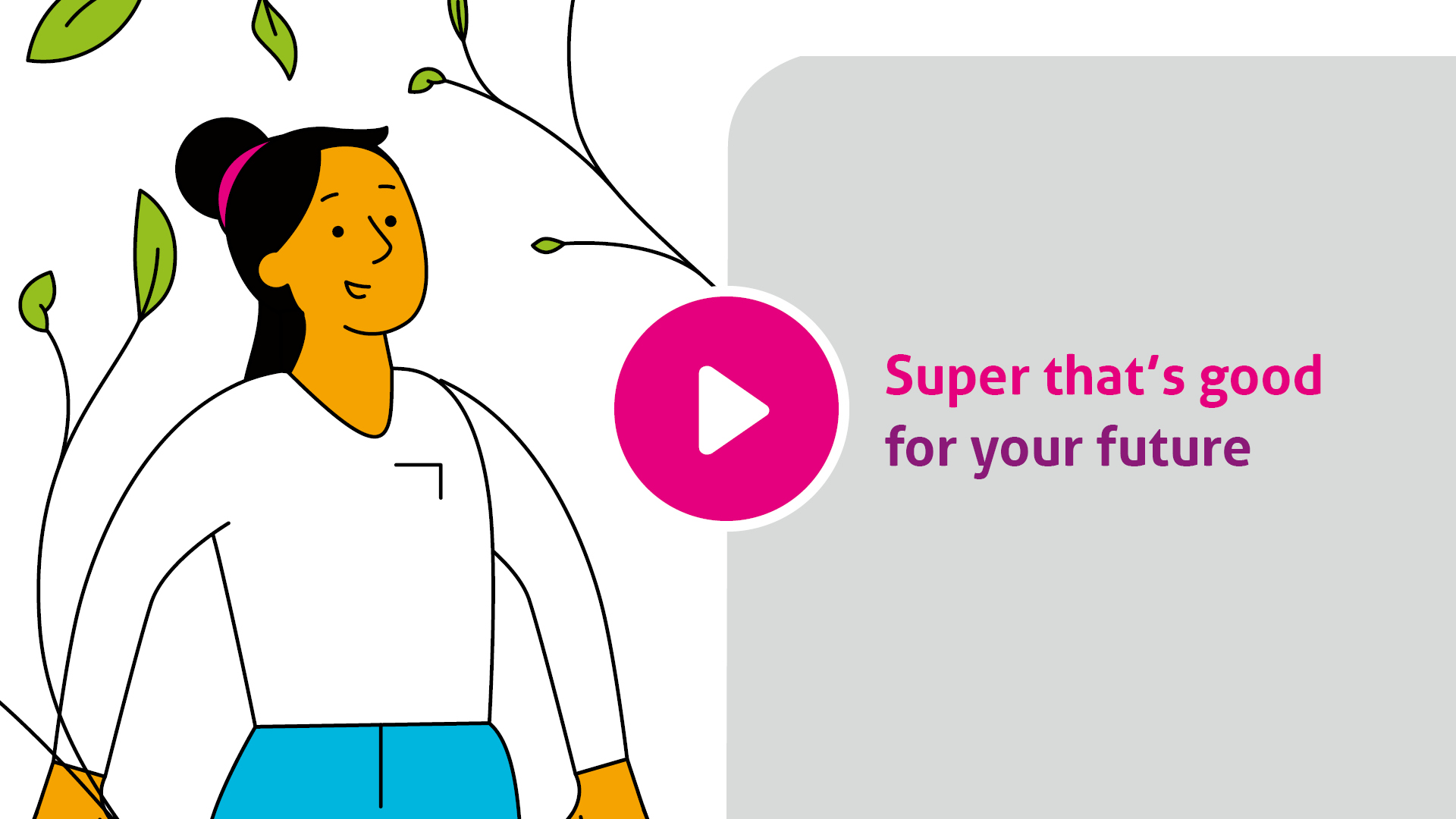 Since 2008 we have been a signatory to the Principles of Responsible Investing (PRI).

In 2019 we won the Environmental, Social and Governance (ESG) Incorporation Initiative of the Year award for our Systematic Investing Multi-factor Opportunities Strategy (SIMON) strategy.
We have been recognised as a top 10 Responsible Investment leader by the Responsible Investment Association Australasia (RIAA) in the Responsible Investment Benchmark Report Australia 2021.
We are the only super fund to exclude across all asset classes in our two dedicated SRI options: fossil fuel, armaments, gambling, alcohol, pornography, inhumane animal testing, logging of old growth forests, nuclear power and tobacco.
As a fund we take a responsible ownership approach to investing.
This includes active ownership, where we vote to hold companies to account on their governance. Then through constructive dialogue we maintain engagement, with the aim of helping them better manage ESG risks and encouraging disclosure. During 2021 we attended 3,540 meetings, voted on 36,502 resolutions and voted against 45 remuneration reports.
Aware Super has fully divested from organisations directly involved with the manufacture of tobacco products.
In 2020 we have committed to divesting from companies who have derive more than 10 per cent of their revenue from thermal coal.
Investing in affordable housing projects across Australia.
This program allows key workers in essential industries to access rent at 80% market rates. As at 2021, Aware Super has invested more than $850 million in 10 properties across Australia, providing 800 affordable housing units to essential workers, with more to come.
Rightsized scale
As one of Australia's largest industry funds, we manage over $150+ billion in FUM for over 1.1million members. This means we give you access to high quality service and tailored support, with insights that can help build your business. Our scale also enables us to invest in projects that deliver quality returns, while keeping fees competitive – boosting your employees' retirement funds.
Make Aware Super your businesses
fund of choice today
Choose a great fund for your business and your employees future